Teleprompter Special Pricing - Call Now to Order!
Free Teleprompter Software! Order a teleprompter system and get the PowerPrompter software for FREE - a $399 value at no additional cost!
Call: 630-887-0346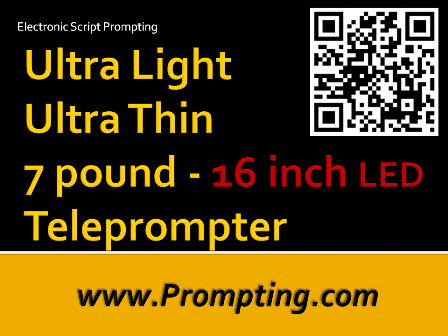 Call: 630-887-0346
360° view of the Prompting.com all new Ultra series teleprompter. Featuring a 16 inch widescreen LED and weighing in at an astonishingly light 7 pounds.
The Ultra series is available in both DV/DSLR and ENG style mounting systems and the mounts are interchangeable.